Operation BBQ Relief Visits The Johnson County Sheriff's Office
04/27/2020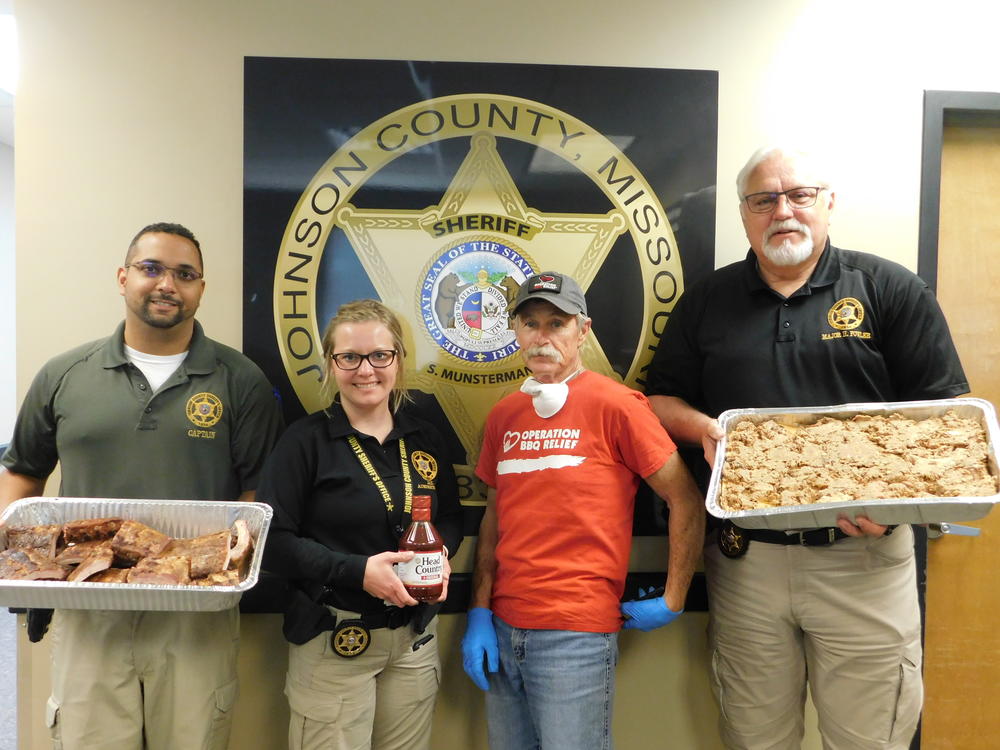 The Johnson County Sheriff's Office was visited today by Mike Moore, Operation BBQ Relief Ambassador. Mr. Moore presented a wonderful BBQ feast for all of the members of the Sheriff's Office to enjoy. Mr. Moore came by and presented the meals as Operation BBQ Relief's way of thanking the men and women of the Sheriff's Office for their service and dedication to the citizens of Johnson County.
Operation BBQ Relief is a NON-PROFIT organization which supplies food and other resources to communities in need throughout the entire United States. They are able to do this through donations from all types of businesses as well as private citizens. You can learn more about Operation BBQ Relief by going to https://operationbbqrelief.org/ and reading about their mission and the passion to serve those in need.
Pictured in the photograph are Mr. Mike Moore, Major Hugh Fowler, Captain Aaron Brown and Lieutenant Aubrie Scott. All those in the photo returned to Social Distancing once the photograph was taken.
Thank to Mike and and all the people associated with Operation BBQ Relief on behalf of all the employees here at the Sheriff's Office!
Scott Munsterman