FCS Financial Makes A Donation to the Sheriff's Office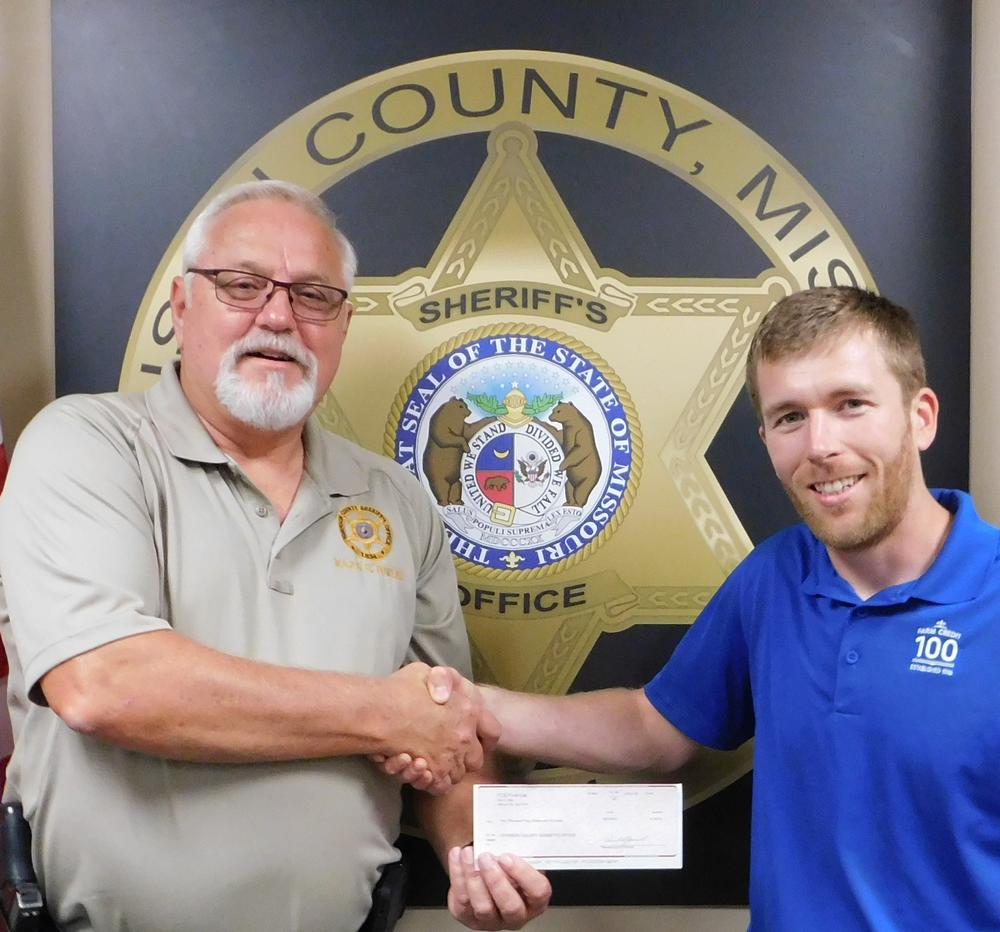 On Tuesday, October 2nd, Mr. Dakota Welch presented Major Hugh Fowler with the Sheriff's Office with a check to cover the purchase of an AED (Automated External Defibrillator Device). Mr. Welch is a Financial Services Officer for FCS Financial. Approximately four weeks ago Ms. Cheryl Crudup with FCS approached the Sheriff's Office and expressed their desire to make a donation to the Sheriff's Office for the purchase for a piece of equipment which would help it's officers perform their duties here in Johnson County. It was decided that a vital piece of equipment which would or could help anyone at any given time would be an AED. FMS agreed to cover the cost of a complete AED System which includes the AED, adult and child pads and other accessories an officer may need when attending someone in cardiac distress.
Sheriff Munsterman is very thankful to FCS Financial for their generous donation. It is wonderful to see the generosity of others and the desire to help the citizens of Johnson County on a daily basis. The purchase of the AED System will be there if and when it is needed. Our goal is to have an AED in every patrol car in our fleet. Due to the cost involved, it is a process that takes time to complete. Thanks to FSC Financial and their employees, we are a little closer to making that goal a reality.