Homes for Heroes Shows Support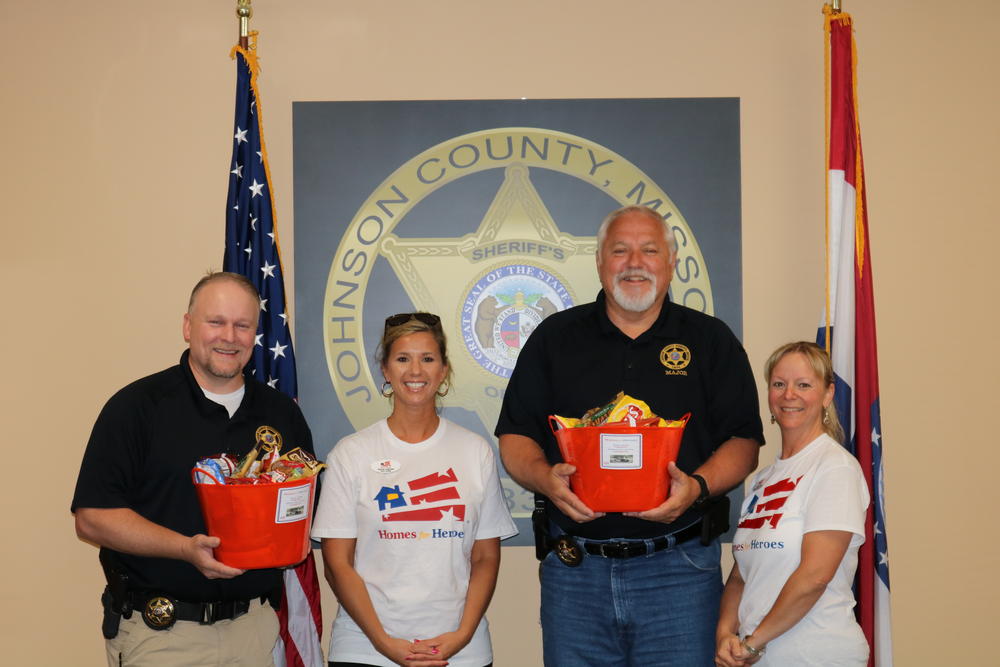 Showing Appreciation to the Law Enforcement Community
Today, the Johnson County Sheriff's Office personnel was honored with the presence Ms. Sharri Carter and Ms. Donna Czerniak from Homes for Heroes. They presented the Sheriff's Office employees with two large packages containing snacks and treats for all to enjoy. It was just one way for them to say thank you for everything law enforcement does for the community.
Homes for Heroes is dedicated to serving and giving back to Firefighters, Law Enforcement, Military (Active, Reserves and Veterans), Healthcare Workers, EMS and Teachers. They are currently serving communities and counties throughout our area.
The Sheriff's Office is very appreciative for all of the support that it receives from the many groups and individuals located right here in Johnson County each and every day.
On behalf of the Sheriff's Office we want to express a BIG Thank You to Sharri, Donna, and the Homes for Heroes for taking the time and making the effort to come to our office and give our officers the care packages.
Sheriff Scott Munsterman