Looking Back and Moving Forward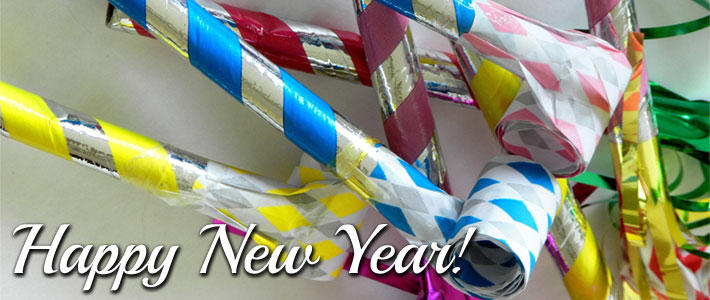 As this year ends and the new year begins, I would like to take this opportunity to extend our best wishes for a safe and prosperous New Year from all of us at the Johnson County Sheriff's Office. We look forward to helping make 2017 a wonderful and safe year for our county and our community.
We have had several successes this past year that I am very proud of. Some of these successes include:
The Johnson County Sheriff's Office has once again finished the 2016 year within budget for the second consecutive year. Through very aggressive management of the money dedicated to the budget, we have managed to improve the services provided to the citizens of Johnson County. Even with the limited budget we had been able to Increase our officer's presence throughout the county by increasing our manpower through new hires as well by utilizing an active Reserve Deputy program.
With the approval of the County Commissioners, an unused room as the Justice Center was converted to an Education Center. This room has already been utilized in the training of Civilian Detention Officers from Johnson County as well as some of the surrounding Sheriff's Departments.
We continue to educated and guide our youths in the dangers of illegal drugs and bullying through the D.A.R.E Programs. We would like to thank all of the schools for partnering with the Sheriff's Office as well as the businesses who have made donations to make the D.A.R.E Program a success. We have also added the second instructor to the D.A.R.E. program so we can educate even more children than before.
This year we have also increased the number of officers assigned to the Narcotics Units as well as the Criminal Investigations Bureau. We have joined resources with the Warrensburg Police Department in an effort to make to dramatically curb the sale and distribution of controlled substances within Johnson County. We have also restructured the Criminal Investigations Bureau and with the additional manpower, we have been able to reduce the time it takes to respond and investigate violent crimes against persons as well as property crimes. Many times the crimes our investigators investigate have a direct correlation or nexus to the narcotics world.
As we approach the new year, my commitment to the citizens of this County remains strong, and I will continue to work with you to improve the quality of life for the current and future residents of Johnson County. It is my hope that 2017 will be a year when members in our community extend a helping hand to their neighbors, coworkers, family, friends, and strangers in need.
It's a real pleasure to say "Thank You" to our community as we wish you a full year of happiness and success.
As this year comes to a close and the new year is welcomed in, please remember to celebrate responsibly, Do Not Drink and Drive. If you operate any type of motorized vehicle, do so in a non-impaired manner, that way everyone has something to cheer about.
Please contact my office if my staff and I can be of assistance.
Thank you,
Sheriff Scott Munsterman