Detention Center K9 Program
---
Detention Center K9 Program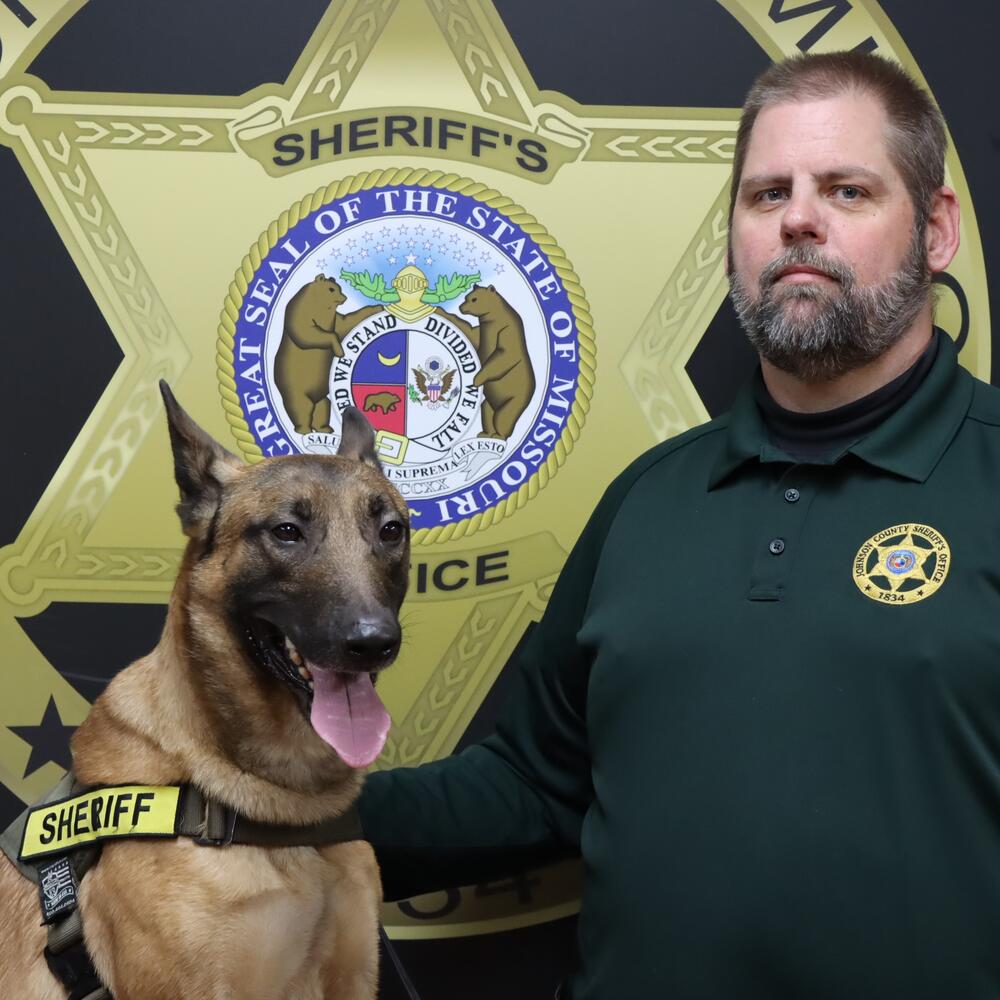 Detention Sgt. Jason Matter & K-9 Ammo.
K-9 Ammo has been with the Sheriff's Office since March of 2021. K-9 Ammo is a male Belgian Malinois and is trained as a dual-purpose patrol and narcotics detection dog. K-9 Ammo and Sgt. Jason Matter are assigned to work in our detention facility. K-9 Ammo will also continue to assist CRT and Patrol Deputies when his service is needed.
K-9 Ammo will be used to search inmate housing areas, search inmate property, assist in inmate compliance, and provide escorts throughout the facility. Sgt. Jason Matter is an experienced officer having served in varying roles in his law enforcement career. Sgt. Matter is currently serving as a Sergeant in our Detention Division.
The security challenges facing the daily operations of custodial facilities is constant across the board. Custodial facilities across the nation are proactively doing authorized searches, purchasing body scanners, and performing cell searches to try and mitigate the risks. The Johnson County Sheriff's office had an opportunity to focus an existing K-9 and partner with an experience Sergeant in our Detention Division for this new program. We are excited to continue to see how this new program can help eliminate contraband in our facilities and help with the overall safety and security of our facility.
---